At 12, Nyla Hayes is already an NFT multimillionaire. She recently earned $ 5.7 million in ethereum cryptocurrency (ETH) from a network she created. The magazine Time Magazine identified her as an up and coming artist to watch closely.
Nyla Hayes, the creator of Long Neckies
Young Nyla claimed she was inspired to design digital artwork by her grandmother. It was she who made her draw what she particularly likes: dinosaurs.
In an interview with Tom's Guide, she explained that she tried to combine her passion for dinosaurs with being a woman. "I love being a woman and I love the Brontosaurus dinosaur. I thought to myself that if I combine the two, I can create girls with a long neck and give them a new name ", she asserted. This is how she created the Long Neckies.
According to his revelations, his uncle would then have invited him to get into the field of NFT in order to protect its intellectual property and make it inviolable, what she did. Nyla Hayes now has a large collection of digital artwork, the Long Neckies. It was then enriched. At the same time, she benefited from an article in the Time Magazine for Kids in which she was designated "Artist in residence".
"My Long Neckies represent diversity and women around the world. They aim to put people at ease in their own skin and to make young girls feel strong ", Mrs Hayes said.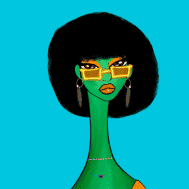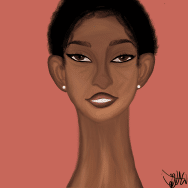 Davyon Johnson, a hero at 11
Nyla Hayes is not the only child to have performed a remarkable act. Other children have also performed heroic deeds. For example, Davyon Johnson, an 11-year-old boy, rescued a fire victim. On the same day he also rescued one of his comrades choking class.
Thanks to his heroic deeds, Davyon Johnson was made an honorary member of the sheriff's office. He was also recognized by his hometown education council of Muskogee, a town about 80 km southeast of Tulsa.
12-year-old Nyla Hayes became a multimillionaire thanks to NFT. She has created a new collection of digital objects, the Long Neckies, who combine her love for dinosaurs with her pride in being a girl. She thus wishes to give strength to children all over the world.
Source: Sohh
Receive a summary of the news in the world of cryptocurrencies by subscribing to our new daily and weekly newsletter service so that you don't miss any Cointribune essentials!
Luc Jose Adjinacou
Far from having dampened my enthusiasm, an unsuccessful investment in 2017 in some crypto only increased my enthusiasm. I therefore resolved to study and understand blockchain and its many uses and to relay information relating to this ecosystem with my pen.