The world of NFT is growing every day with the creation of new collections. But among them, some stand out completely either by their characteristics or by their sales rate. Discover the most expensive NFT collections of the Christmas fairy week as well as the up-to-date collections.
Most Expensive NFT Collections of Christmas Week
During this Christmas week, many NFT collections were sold on different platforms. From the best known to the less famous, the metaverse continues its journey. However, some experience better sales than others.
Fidenza # 545 of Fidenza by Tyler Hobbs
The generative algorithm Fidenza categorically enters the most expensive NFT sales of the week thanks to its average price of $ 348,000 per NFT. The collection Fidenza especially aimed at middle-aged art collectors from all parts of the globe, inexperienced and crypto or tech savvy.
Thus, this NFT collection, which is intended to be very simple and malleable, totals a trading volume of $ 3.13 million for only 9 NFTs sold. Even if people wondered what the difference between human and machine is, the fact remains that the collection has acquired a notoriety that today propels it to the fore of the NFT universe. .
By defining a specific target like Tyler Hobbs did, he ensures his collection less prejudices about his style. Despite the lack of complexity of its algorithm, the collection remains one of the most successful thanks to its very flexible basic structure, as well as its always varied and surprising creations. Which is perhaps one of the reasons for its soaring NFTs and such high prices.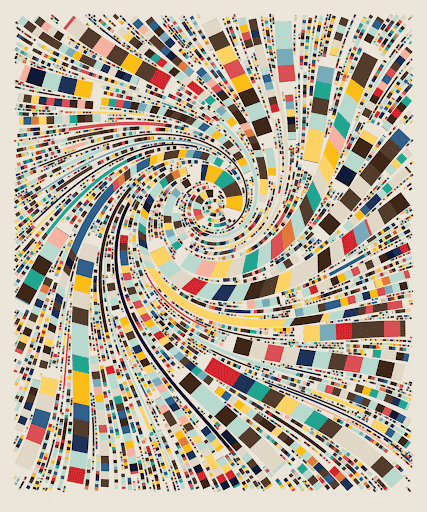 CryptoPunks # 7656
CryptoPunks is an NFT collection which owes its success mainly to its rarity. As we hear so well, CryptoPunks they are simply digitized images of punks generated by a random algorithm that can be sold or bought with cryptocurrency.
This week his NFT CryptoPunks # 7656 has sold over $ 272,000 with a trade volume of $ 44.55 million for 164 NFT sold. This NFT is now owned by 3,302 owners who can do whatever they want with it. With an offer of 9,999 tokens available, the collection is well on its way to success. Digital certification technology based on Ethereum, CryptoPunks is the first example of non-fungible tokens.
Also, these virtual punks are considered to be the inspiration behind the CryptoArt movement which is a kind of blockchain-based art. By focusing on the uniqueness of each NFT, each owner can claim to be officially the sole holder of his NFT.
With these statistics, CryptoPunks # 7656 is the second best seller of the week in terms of high cost.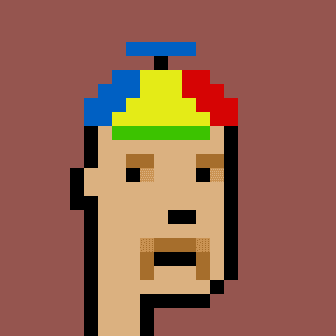 The Bored Ape Yacht Club
The Bored Ape Yacht Club is an NFT collection which offers 10,000 tokens all unique and therefore different from each other. If you are a follower of social networks, especially Twitter, you have certainly heard of this collection and seen these monkeys of the Bored Ape Yacht Club.
Indeed, these are often used as avatars but even more as tickets to join an online social club. In addition, many celebrities use it as profile photos. We understand then why the collection of the bored monkey was a hit this week. Each token has its own characteristics.
However, if you want to have one of these tokens, you will have to shell out an average of $ 259,000. Eh yes ! This is the price the token sold for this week. He has also accumulated 34.66 million dollars in trade volume for 134 tokens sold. The NFT appears to be attracting many buyers because it is already owned by almost 6,000 owners today.
Mega Mutant Serum from Bored Ape Chemistry Club
The NFT Mega Mutant Serum from Bored Ape Chemistry Club has sold for more or less a fortune this week. With a trade value of over $ 9 million for 157 NFTs sold, this collection ranks as one of the most expensive over the past 7 days. The collection hovered around $ 62,300 at average price.
With only 3 tokens, Mega Mutant Serum enters this ranking thanks to its particularly convincing statistics. Fully exclusive and mutant and monkey themed community on the Ethereum blockchain, the Bored Ape Chemistry Club was once again a NFT bestseller of the week.
In 2021, the collection has grown exponentially thanks to the participation of some celebrities who have made monkeys their profile photos on the social network Twitter. Additionally, with the growth of the metaverse, blockchain-based avatars are popular items for people trying to adapt online. The presence and private services of stars such as Stephen Curry, Post Malone or Jimmy Kimmel seem to propel the collection.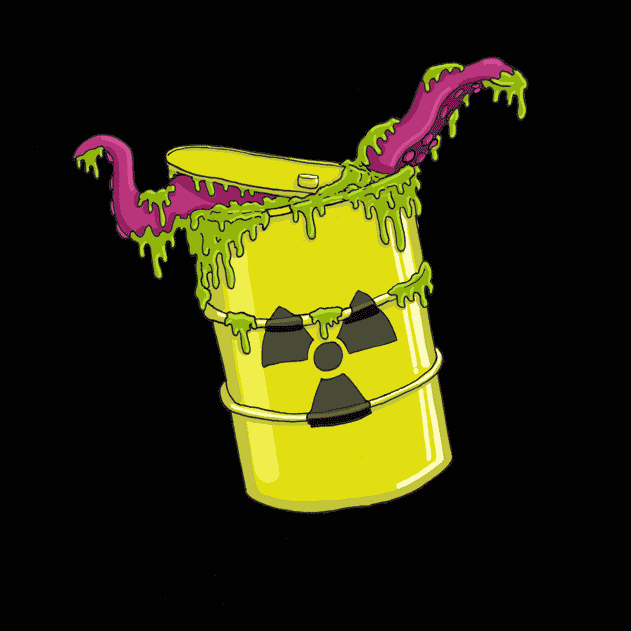 Top 10 best NFT collections for this week
This week, many NFT collections stand out on the web. If this trend is proliferating more and more, there are however criteria that differentiate each token. As in all areas, it is therefore necessary to stay informed in order to be always up to date to know which operation to perform at the right time.
To help you shop better, here is a quick recap of the 10 NFT collections up to date during the week.
Mutant Ape Yacht Club
This week, this collection takes first place among the best NFT collections. So far, it maintains its place and already has a total trading volume of over $ 60 million for an average price of $ 42,000. This NFT initiative is well underway if you ever want to make a purchase.
Bored Ape Yacht Club
The NFT collection Bored Ape Yacht Club is one of the best collections of this week. It offers unique tokens in the form of a bored monkey which has exclusive characteristics. So, with 10,000 tokens available, you can buy it whenever you want even if the price seems a bit high.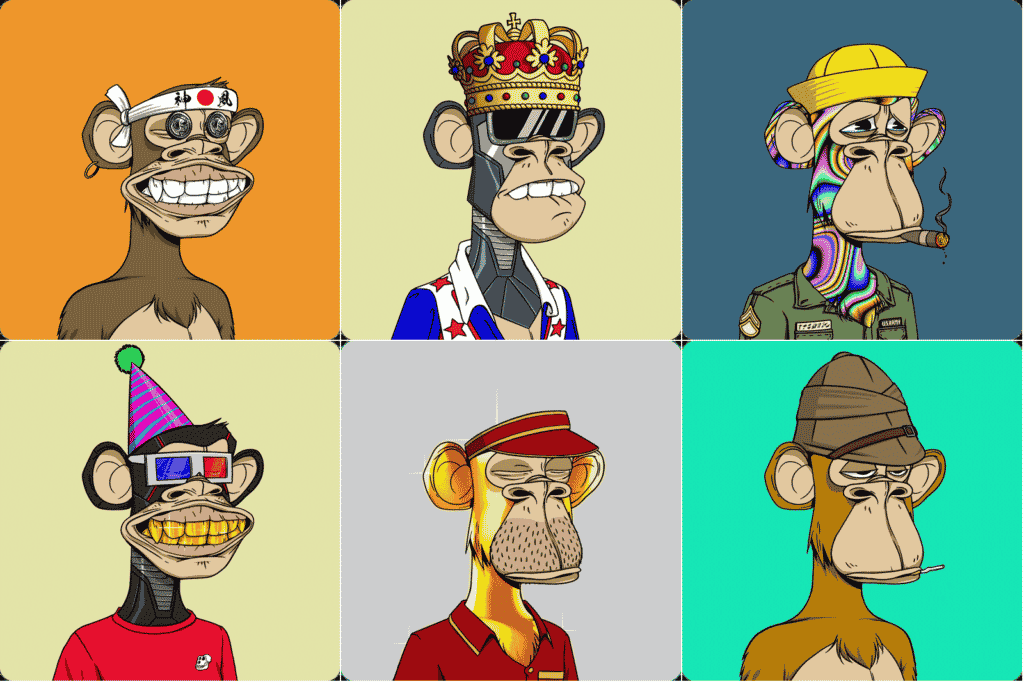 Cool Cats
This NFT collection won 3 additional places and climbed to third position among the best NFT collections of the week. The NFT launched in July 2021 showing cats seems to appeal to many Internet users within the cryptonautic community. With more than 8 million trade volume, the Cool Cats are gaining popularity in particular, thanks to the support of certain celebrities like Mike Tyson.
Bored Ape Chemistry Club
The NFT collection Bored Ape Chemistry Club is a set of tokens representing a bored monkey. The latter, quite unique, have a price that varies according to the characteristics of the monkey. This week the token price stands at around $ 62,000 with a trade volume of over $ 10 million in the last 7 days.
Bored Ape Kennel Club
This NFT collection, like the Bored Ape Chemistry Club, represents an animal. But, unlike the latter, the Bored Ape Kennel Club rather represents a dog. Not bad as a concept since its average selling price hovers around $ 17,000.
CrypToadz by GREMPLIN
The NFT collection CrypToadz represents small amphibians with unique characteristics. Sold about 497 times in the last 7 days, it has a total trade volume of around $ 7 million with an average price of almost $ 14,000. This project being in the public domain, you can use your token as you wish.
CryptoPunks
The NFT collection CryptoPunks bears its name very well. And if you too are a fan of it, you can get it, because it is part of the collections up to date for this week. With a price tag of $ 270,000 and a trade volume of over $ 45 million in the last 7 days, you can invest in it right now.
Alien frens
NFTs Alien frens, or aliens, is one of the best NFT collections of the week. Accessible to all, it is available at a price of 657 dollars and has accumulated more than 8 million trade volume in the last 7 days.
The Sandbox
The Sandbox is a community platform that provides the ability for creators to monetize gaming experiences and voxel assets on the blockchain. The NFTs of The Sandbox are available for an average price of $ 13,800. Bet or trade SAND and earn lots of benefits!
CLONE XX TAKASHI MURAKAMI
The NFT collection CLONE XX TAKASHI MURAKAMI is a non-fungible token representing various characters. In the last 7 days, its average price was $ 29,200 with a trade volume of over $ 20 million.
NFTs are gaining in importance over time. The best way to make sure you're getting a good deal is to keep yourself constantly updated on the progress of the Metaverse.
Erica Masson
Passionate about stock market trading and crypto-currencies, I am working on writing articles on the subject in order to share my experience and to inform at the same time. Because, I am convinced that crypto-currencies open up perspectives that everyone should experience.