Experts explain how the success of Bored Ape Yacht Club has changed the NFT landscape for good. A few months after launching in April 2021, Bored Ape Yacht Club (BAYC) has emerged as one of the main reasons why Wall Street should take the emerging non-fungible token (NFT) market seriously, thanks to its revenue recent over $ 1 billion.
Celebrities make BAYC their own
For the uninitiated, BAYC is a collection of 10,000 cartoons of anthropomorphic apes with stylish clothes and unsavory expressions. Each monkey is simply an image file that would be worthless in a sane world. Nonetheless, they have managed to collect astonishing amounts of money, sometimes from some of the most famous celebrities in the world.
For example, Jimmy Fallon, a popular American TV host, bought the image of a Bored Ape who wore a striped t-shirt and heart-shaped sunglasses for almost $ 220,000 in November of the last year. Most recently, Oscar-winning rapper Eminem paid nearly $ 462,000 for a monkey that vaguely resembled him.
What's the selling point?
The BAYC collection derives its value from NFTs, digital proof of ownership recorded on a public blockchain. Think of bitcoin (BTC), but every corner is in a way indivisible and unique.
However, scarcity is not the only reason people pay millions of dollars for Bored Apes. In addition to owning a unique avatar, people also get admissions to an exclusive membership club, enforced with tokens. This gives them access to a select circle of elites, giving them more profitable status and opportunities.
Evan Luthra, CEO and founder of EL Group International and exclusive member of the BAYC club, discussed the appeal of the elite association. The 26-year-old angel investor called the membership something " very strong for the people of Wall Street ".
" I think there is a new celebrity joining the club every day. "
Bored Ape Yacht Club and its " floor price "
Bored Ape collectibles also allow their owners to enter private message boards on Discord and gain privileged access to other NFTs. Additionally, there is some resale value attached to these NFTs, as evidenced by its " floor price »Up, which reflects the lowest offer that can be opened for collectibles.
On January 7, BAYC's floor price was 68 ETH, or around $ 217,800, up 380% from its low in mid-August.
Noelle Acheson, head of market analysis at Genesis Trading, acknowledged BAYC's flexibility in collaborations compared to CryptoPunks, one of the only leading NFT collection series that came before it.
" Thus, the concept of a floor price, which stimulates institutional investment in NFTs as well as their increasing use as collateral for loans, no longer depends solely on how much investors think someone else will pay later. "Acheson explained.
The continued involvement of celebrities with the BAYC collection would further strengthen its recognition among retail and institutional investors. This could lead to increased demand for its NFT collection, which in turn would push up its floor price.
The postman " Meta "
Jelmer Rotteveel, co-founder of the NFT MoonwalkerFM collection, attached another bullish safety net to BAYC's core valuation: the continued hype around Meta.
" With the emergence of Meta, we will enter a new medium of communication He said adding that NFTs would become an integral part of the metaverse industry, with users supporting unique digital avatars, such as Bored Apes, to interact with each other digitally.
Acheson noted that Facebook / Meta has pledged to spend around $ 10 billion on metaverse development, citing CEO Mark Zuckerberg's statement that the company is looking at decentralized metaverse applications.
Wall Street will he imitate the NFTs?
As noted, BAYC's net sales recently broke the $ 1 billion mark, nearly 10% of what Apple earned in 2021. Meanwhile, the NFT industry as a whole has been dealing with sales worth $ 41 billion, which almost equaled global art sales during the year.
Matt Hougan, chief investment officer of Bitwise Asset Management, admitted that many of their clients are looking for exposure in the NFT space without needing to go through its intimidating technology.
In response, Bitwise has launched a dedicated fund, which tracks its own Bitwise Blue-Chip NFT Collections Index, a basket of the ten largest market-capitalization-weighted NFT collections, buys and owns artwork from BAYC, CryptoPunks and other projects NFT.
The "Blue-Chip NFT Index Fund" is only available to institutional investors who invest at least $ 25,000 in the product.
Rebekah Keida, Marketing Director of the New York-based investment management firm, XBTO, has boosted the prospects of including blue chip NFT projects like BAYC or CryptoPunks in funds on Wall Street.
Keida says this would open the floodgates for accredited investors to pour thousands if not millions of dollars into these digital projects.
Luthra showed confidence in the ability of asset managers to keep up with Meta's foray into the metaverse industry, which in turn would benefit NFT projects like BAYC, saying:
" If Meta believes the future is in the metaverse and that's where they invest their time and energy, it makes sense for asset managers to deploy funds to the industry. As the space matures and there are more opportunities available, I'm sure we'll see plenty of other Metaverse-related funds appear to capitalize on the opportunity. "
The undeniable success of Bored Ape Yacht Club especially with its popularity with celebrities and its turnover of more than a billion dollars attracts the attention of Wall Street. Indeed, with the recent arrival of Meta and the growing influence of NFTs, the famous American exchange is forced to consider the arrival of the crypto sector in the near future. Is Wall Street Really Ready For NFTs?
Source: Cointelegraph
Receive a summary of the news in the world of cryptocurrencies by subscribing to our new service of newsletter daily and weekly so you don't miss out on Cointribune essentials!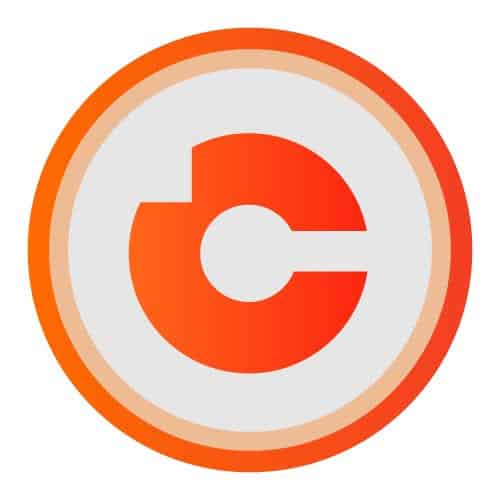 Thomas poirier
I'm sure blockchain and cryptocurrencies are the future, and I want to get this idea across to everyone because the more people who believe in cryptocurrency, the sooner the future will come.