On January 18, 2022, Bybit introduced P2P (peer-to-peer) transactions in its platform. The cryptocurrency exchange site wants to allow its users to trade easily and securely. Now, customers will be able to transact without hidden fees on the Bybit website.
What is the Bybit P2P platform?
Bybit is a crypto exchange site founded in March 2018 with the goal of providing a professional platform for users. Investors find an extremely fast execution engine with excellent customer service and support available in several languages.
The company stands out for its innovative online trading services. Here you will find derivatives, mining products and good API support for retail and institutional clients worldwide.
Transaction fees and fiat currencies supported on the P2P platform
The Bybit P2P platform offers over 80 different payment methods and over 9 fiat options, including Australian dollar, Hong Kong dollar, Indian rupee, Malaysian ringgit, Philippine peso, Russian ruble, Taiwan dollar, Ukrainian hryvnia and synthetic dong.
Bybit's P2P offers the best way to buy and sell cryptos. Bybit users will now have more control over how cryptos are converted to fiat and vice versa in a single environment. After the buyer completes their order, the seller's cryptocurrency is temporarily blocked until both parties confirm the successful completion of the transaction.
There will be an ad posting feature which will allow users to customize their offers based on price, payment method and local currency.
The peer-to-peer (P2P) functionality offered by Bybit allows users to make purchases and sales of cryptos. One of the particularities of this feature is that it allows you to make transactions without hidden fees.
As for the fees, Bybit applies 0.025 commission fee on the amount paid when you make a deposit. Withdrawal fees are between 0.0005 and 1% of the amount withdrawn.
Transaction fees on Bybit vary depending on whether you are a taker or a market maker.
Fees applied for derivative products:
Market makers: -0.025
Market takers: 0.078%
Fees charged for spot trading
Market Makers: 0%
Market takers: 0.1%
Finally, the fees applied for cryptocurrency exchanges amount to 1%.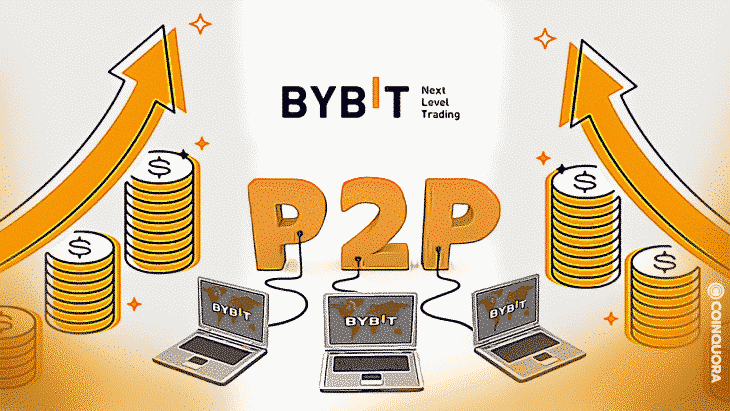 Before you start trading on Bybit, you must first complete a number of steps. You have to start by registering on the platform, verifying your account and depositing the funds. As soon as you make your first deposit, you can then start trading.
Start trading by choosing your pair on which you will place your bet. You will then see a graph appear that will show you the price movement. Then enter the parameters. So you can choose the options like place order or stop loss Bybit.
You can also opt for leveraged trading. This choice also requires you to follow certain steps.
Choose your order type : this first step consists in choosing your type of order. The crypto exchange has three main order types namely: limit order, market order and entry order.
Take Profit/Stop Loss : After the first step, click on the Take Profit/Stop Loss option which will open to you on a window.
Check and confirm your order : this is to check the details of your order. Order information will be under the take profit/stop loss section.
Track your order : This last step is to keep track of your open positions.
Note, however, that you will only be able to access Bybit's P2P platform from its website. The mobile application is still in the works but will certainly be available soon.
The advent of the P2P platform on Bybit will certainly delight many users of the site. These will benefit from a number of advantages linked to P2P. The effect of this announcement will be felt through the transactions that customers will now be able to make on the platform.
Erica Masson
Passionate about stock market trading and crypto-currencies, I work on writing articles on the subject in order to share my experience and inform at the same time. Because I am convinced that crypto-currencies open up perspectives that everyone should experience.