When people talk to you about cryptos, what do you answer? While many skeptics predict the fall of bitcoin and of all digital assets in general, others are looking for ways to profit from them. Fashion, cosmetics and even the army, these are everywhere and are constantly growing. Now it is Byron Donalds who would like to include bitcoin in retirement plans in the United States.
A new and daring project
While the Financial Freedom Act of 2022 has only just been implemented, the representative of the United States, Byron Donalds, surprises people with a rather staggering project. Indeed, the latter proposed to the United States House of Representatives a project to include bitcoin (BTC) in 401 (K) retirement plans.
Considering the current volatility in the crypto markets, this move could perhaps mark a turning point for the future of cryptocurrencies. Indeed, Donalds' plan aims to give more investment freedom to 401(K) account investors. To do this, he would like to prohibit the Ministry of Labor from banning crypto investments.
Byron Donalds makes his unease with the Biden administration clear. For him, this regime makes every effort to dictate to the American people how to invest. To do this, it monopolizes and centralizes power in Washington. He insists that no government entity or this administration has enough power to dictate the financial future of American investors.
We understand then why the elaboration of such a project came to his mind. Even if this project is not likely to please everyone, it can at least count on the support of some people. In this case, Senator Tommy Tuberville who wants to speed up this bill, with the support of a congressman from the sixth district of Minnesota, Tom Emmer. But not only !

Davidson and Kim's support
Since its inauguration, the Biden government seems to satisfy many people. However, every system has a flaw and it seems that some laws of this administration are not suitable. The United States representative's proposal to include bitcoin in the 401(K) retirement plans of every American household is a boon for some to express their displeasure.
Indeed, two other representatives of the United States gave their support to this bill. They are US Representative for California's 39th District and US Representative for Arizona's 6th Congressional District, Young Kim, and Congressman Warren Davidson from Ohio's Eighth Congressional District.
For them, the Biden government has no authority to define which investment is best suited to the American people. Since the power is in the hands of the investor and not the government according to the law, people are free to invest in the assets of their choice. They have worked for decades and deserve the paycheck. Therefore, they can do with it what they want and invest in what they deem worthy. This decision may come at the right time, since some investment companies allow bitcoin (BTC).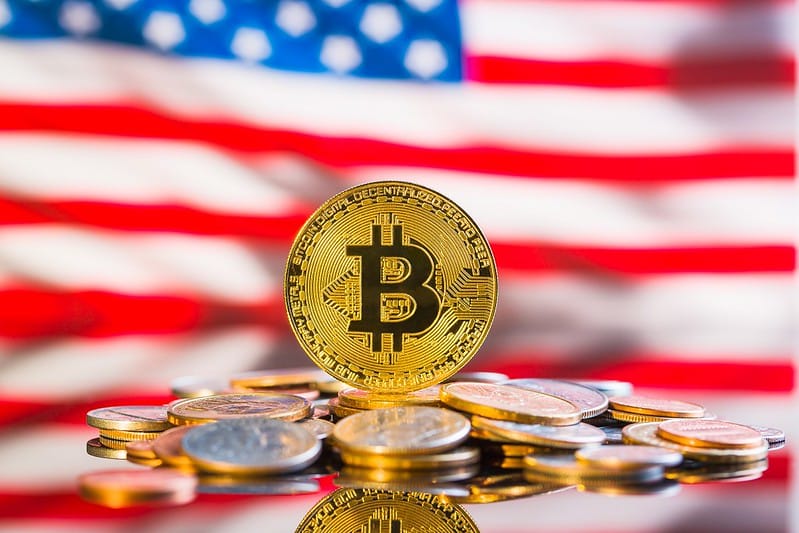 Fidelity allows investments in bitcoin (BTC)
Unexpectedly, bitcoin and cryptocurrencies in general are expanding and gaining more and more power. While the US House of Representatives is still considering incorporating bitcoin into retirement plans, Fidelity Investments recently announced that it is now possible for participants to allocate some of their investments to bitcoin.
It does this by already providing 401(K) retirement plans to nearly 23,000 companies. Faced with the Senate's decision to include bitcoin in retirement plans, the Labor Department has qualms about risking investments like digital assets.
While the decision of Fidelity Investments worries the DOL, others issue statistics. This is the case with Adam Bergman, who suggests that this crypto allocation is between 1% and 5% of their portfolio. For him, going up to 20% is overpowering.
Byron Donalds' decision to include bitcoin in 401(K) retirement plans may provide a solution in the face of the Biden administration. Although he has found support from many other reps, no official announcement has yet been made. However, the project may well be accelerated.
Source : bitcoinist
Receive a digest of news in the world of cryptocurrencies by subscribing to our new daily and weekly newsletter service so you don't miss any of the essential Cointribune!
Eddy Senga
The world is changing and adaptation is the best weapon to survive in this undulating universe. As a crypto community manager at the base, I am interested in everything directly or indirectly related to the blockchain and its derivatives. In order to share my experience and make known a field that fascinates me, nothing better than writing informative and relaxed articles at the same time.