In a recent interview, Elon Musk, CEO of Tesla and Space X, shared his latest thoughts on cryptocurrency in general and especially Dogecoin and Bitcoin. His comments come from Episode 252 of the Lex Fridman podcast. In this article you will find some highlights of Musk's comments during this relevant interview.
A Martian cryptocurrency?
Fridman and Musk started the interview by talking about the planet Mars. Despite Musk's tweet that the ideal cryptocurrency for Mars is Dogecoin, he says Mars must have its own cryptocurrency that is completely independent of Earth:
" We have to have a different currency because you can't sync because of the speed of light, not easily at least… Because for Mars… the fastest approach is about four light minutes and the next approach is about 20 light minutes, maybe a little more. "
" So you can't really sync something, you know, if you have a 20 minute light speed problem. If there is a one-minute blockchain, it won't sync properly. So, I don't know if Mars will have its own cryptocurrency but it's something likely. It would be a digital currency located on Mars. "
The current monetary system as seen by the CEO of PayPal
Musk then went on to talk about cryptocurrency in general, calling it " interesting approach to reduce error in database called money ". He went on to say:
" You know, I think I have a pretty deep understanding of what everyday money really is through PayPal… Right now the monetary system is really a bunch of heterogeneous central units running the old COBOL… J have pity for the poor buggers who have to maintain this code … "
" Banks are still buying CPUs in 2021 and running an old COBOL code. And, you know, the Federal Reserve probably even [quelque chose] older than what the banks have … So the government does have editing privileges on the monetary database and it uses those editing privileges to make more money whenever it wants. This increases the error in the database which is money. "
" So I think money should really be viewed through the lens of information theory… And then what system, from an information theory perspective, makes an economy work best? You know that cryptocurrencies are an attempt to reduce the monetary error to which governments who dilute the money supply contribute as a pernicious apprenticeship full of taxation … "
The billionaire added:
" Simply think of money as a database for the allocation of resources in time and space. "
Musk's position on bitcoin versus Dogecoin
Musk went on to discuss bitcoin and its drawbacks, compared to Dogecoin, as a form of payment:
" There is a fundamental problem with bitcoin in its current form in that its transaction volume is very limited and the latency for confirmed transactions is too long, much longer than you would like. So it's not really great from a transaction volume perspective or from a latency perspective. "
" Part of the reason I think there is some merit in Dogecoin, even though it was obviously created as a joke, is that it actually has a much higher transaction capacity than the bitcoin which is very slow. "
" At the moment, if you want to make a Bitcoin transaction, the price for that transaction is very high and therefore you cannot use it effectively for most things. It cannot adapt to a higher volume either … "
" When bitcoin was first launched in 2008, internet connections were much worse than they are today. So having a small block size and long sync made sense in 2008, but in 2021 it's comically slow …"
" I think there is some value in having a linear increase in the amount of money that is generated … If a currency is too deflationary, there is a reluctance to spend it … But if this dilution of money occurs at over time, it is an incentive to use it more. "
Musk concluded:
" So Dogecoin only has a fixed number of corners that it generates every year. So there is some inflation, but it's a fixed number. Thus, the percentage of inflation will necessarily decrease over time. I'm not saying it's the perfect system for a cryptocurrency, but I think it's actually fundamentally better than anything I've seen on other networks. "
Elon Musk shared his take on topics in which he has an advanced level of expertise in a recent interview. Indeed, he shared his vision on the future of cryptocurrency on Mars, the weight of bitcoin against Dogecoin and even the complexity of the current monetary system. It is important to keep these precious comments in mind as we enter the new year 2022.
Source: Cryptoglobe
Receive a summary of the news in the world of cryptocurrencies by subscribing to our new service of newsletter daily and weekly so you don't miss out on Cointribune essentials!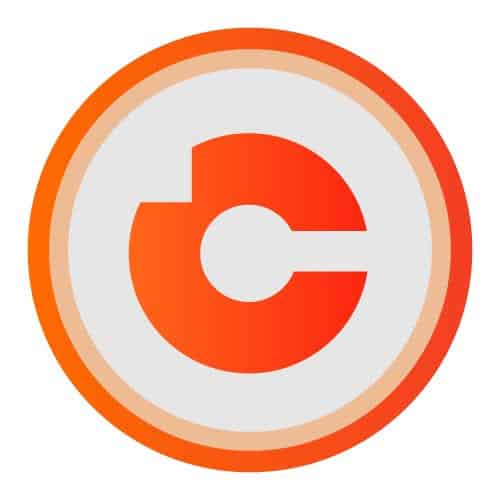 Thomas poirier
I'm sure blockchain and cryptocurrency are the future, and I want to get this idea across to everyone because the more people who believe in cryptocurrency, the sooner the future will come.