On December 31, 2021, British computer scientist Dr. Gavin Wood, co-founder of Ethereum (ETH), Polkadot (DOT) and Kusama (KSM), spoke of " what the Polkadot project achieved during the year 2021 "And what to expect in 2022.
An overview of Polkadot from information from the Polkadot website
" Polkadot is a network protocol that allows the transfer of arbitrary data, not just tokens, across blockchains. This means that Polkadot is a true multi-chain application environment where things like registers and multi-chain calculations are possible. Polkadot can transfer this data on public blockchains, open, without authorization, as well as on private blockchains, with authorization.
This makes it possible to create applications that obtain authorized data from a private blockchain and use it on a public blockchain. For example, a school's private and authorized academic records chain might send proof to a smart contract diploma verification on a public channel. "
Polkadot " unites a network of heterogeneous blockchains called parachains and parathreads ". These chains " connect to the Polkadot relay chain and are secured by it ", they can " also connect to external networks via bridges ".
And this is whataffirms Binance Academy on parachains and the Polkadot relay chain:
" An individual blockchain in the Polkadot ecosystem is called a parachain (parallel blockchain), while the main chain is called the relay chain. The idea is that the parachains and chain relay can easily exchange information at any time. Parachains can be thought of as being similar to individual fragments in the planned implementation of ETH 2.0.
Any developer, company or individual can create their parachain personalized via Substrate, a framework for the creation of cryptocurrencies and decentralized systems. Once the custom channel is connected to the Polkadot network, it becomes interoperable with all others parachains of the network. "
When it comes to DOT token use cases, Binance Academy puts it this way:
" Like most other blockchain infrastructure projects, Polkadot has its own native token. Known as DOT, it serves as the network's native token, much like ETH is Ethereum's token and BTC is Bitcoin's.
Several use cases exist for this token. First, it grants token holders governance rights for the entire Polkadot platform. This includes determining network charges, voting on overall network upgrades, and deploying or removing parachains.
DOT is also designed to facilitate network consensus through staking. As with other networks that use the staking, all DOT holders are encouraged to obey the rules at all times. How is it possible ? Well, if they don't, they might lose their stake.
The third option is to use the DOT token for pasting. This is necessary when new parachains are added to the Polkadot ecosystem. During a bind period, the bound DOT token is locked. It is released once the term of the obligation has ended and the parachain is removed from the ecosystem. "
Forecast for 2022: No more parachain Polkadot slots in operation
" We will see the prospect of hyper-connectivity at scale under a unique security umbrella that Polkadot provides. materialize as more parachain teams win auctions and join Polkadot. With over 150 chains serving various purposes under development, many of which already have test networks, there is a lot to look forward to. "
Decentralized bridges and code and technology improvements
" We also look forward to the launch of decentralized bridges, initially the bridge of Parity which will link Polkadot to Kusama, and later that of Snowfork which will link Polkadot to Ethereum. "
" On the kernel side, we'll be spending time refactoring and optimizing the code, and introducing new technology that will help reduce the costs and latency associated with passing messages.
Our goal is to bring each of Polkadot's parachains closer to our goal of 1000 sTPS per fragment. (sTPS is our standard Transactions Per Second, a cross-chain standard in what counts as a transaction, and essentially means a transfer of balance from one pre-existing account to another without any account being read or written to the block.) ".
Parathreads
The parathreads are " an idea for parachains to participate temporarily (on a block-by-block basis) in Polkadot security without needing to hire a parachain slot dedicated "; which is " done by economically sharing the scarce resource of a parachain slot between several concurrent resources (parathreads). »Channels that would otherwise not be able to acquire a location parachain complete or do not find it economically sensible to do so, are allowed to participate in Polkadot's shared security, but with an associated fee per block executed. It also provides a graceful way out for parachains who no longer require a dedicated slot, but who wish to continue to use the chain of relays.
Finally, Wood remarked that " Team Polkadot's efforts will be focused on the parathread feature, allowing teams that do not win aauction to continue to benefit from the security guaranteed by Polkadot and all the advantages of XCMP ". However, we suggest that you stay on Cointribune so as not to miss any news about the Polkadot network!
Source: cryptoglobe.com
Receive a summary of the news in the world of cryptocurrencies by subscribing to our new service of newsletter daily and weekly so you don't miss out on Cointribune essentials!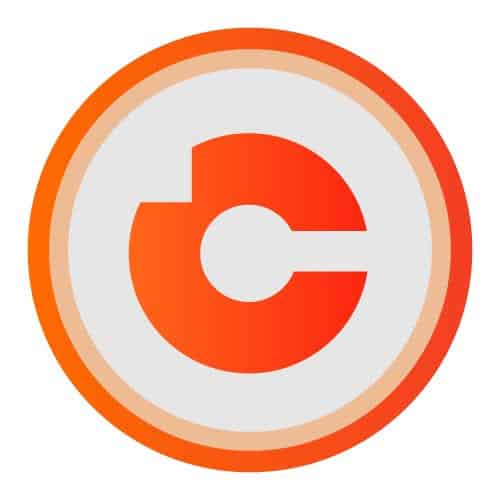 Clement Dubois
I like cryptocurrency. I've been studying it for several years now, but also investing in it and working in this field. In addition, I do articles on the subject where I try to be crisp!