In any market, the investor undergoes the volatilities of the latter and potentially sharp declines. When we are too invested in buying or selling, then there is the possibility of hedging our wallet with a hedging strategy against the exchange risk and therefore allows us to protect ourselves totally or partially. Hedge your wallet is therefore very important for good portfolio management and to last in the ecosystem, especially in such a volatile market. I'm going to try to share with you some thoughts on hedging in the ecosystem. Note that these tips also apply during periods of decline (bear market or not).
Before starting, I would like to clarify that the objective is not to debate on "is a bear market still possible or not"? I will only talk about the potential strategies to adopt if the market is "bear" or simply to hedge your positions.
stablecoins
Let's start this article, with the basics, I'm not going to teach you anything, having stablecoins in your wallet is essential and almost essential for 2 reasons.
The first concerns DeFi (Decentralized Finance) and CeFi (Centralized Finance), this makes it possible to obtain returns that can range from 1% to sometimes more than 100%. Various platforms, both centralized and decentralized, allow this. Celsius Network is the best known application and allows you to benefit from a return of up to 10% depending on your asset. I personally use it for several years, and I've never had any problems.
When it comes to decentralized platforms, aave, curve or Tokemak are perfect. They gather large liquidities and have, for the most part, insurance systems in the event of a problem. Returns vary between assets. Note that on these platforms, you also have the option of borrowing. So you can protect yourself from volatility with a coin indexed to the dollar while enjoying very attractive returns.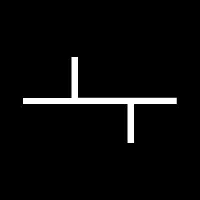 Be careful, these applications are very often used on Ethereum and therefore this involves very high fees.
Secondly, it grants liquidity and therefore makes it possible to buy cryptos at a lower price. Thus, if the market falls, you will appreciate the fact of buying with a lower PRU (Cost of Unit Price) and thus dilute your entries downwards. For people who want to have fun, transforming their cryptos into FIAT is also possible (beware of the tax).
Of course, it depends on your investor profile. Some want multiples very quickly, even if it means losing everything, stablecoins are not the priority in this case.
The options
The latter have long been forgotten in DeFi, despite representing huge liquidity in traditional markets. If one believes in the ecosystem then decentralized options seem destined for success. This allows you to earn (or lose) a premium on an asset by playing with a "strike price".
Basically, we buy or sell an underlying asset at a price fixed in advance and on a defined date. In a bear period, this can make it possible to win, by betting on the fall of an asset (put). The lower it goes, the more you earn. You have lost is, she, fixed.
Different Dapps (Decentralized Applications) offer it. Personally, I think that synthetic products (including options) have a huge role to play in the years to come. Among her, @dopex_io and its SSOVs, @PremiaFinance or @Katana_HQ on Solana.
I leave you a thread from the creator of Katana, to explain the principle of the project.
Bear market strategy
Let's raise the level, with this strategy which applies to people who already have a minimum mastery of DeFi, I think. This consists of taking leverage on a pool of liquidity and thus playing on the borrowing of tokens to be profitable in the event of a market drop.
To make it simpler, when you borrow 2 tokens then, indirectly, you short an asset, by playing on this, you can benefit from juicy staking in a bear period with a margin for liquidation. Different Dapps, like @Francium_Defi on Solana, offer it.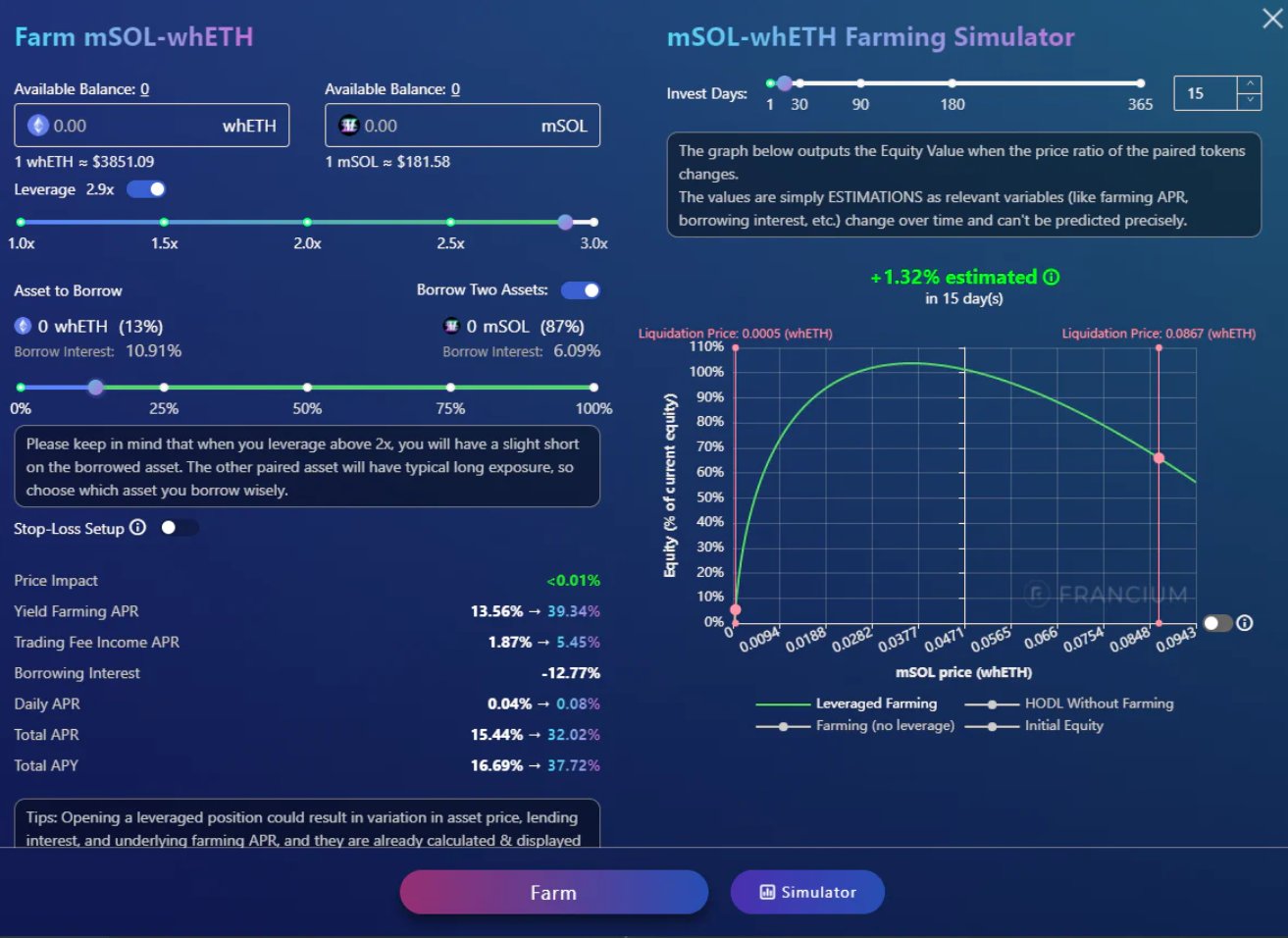 ICO/gems
This is a completely different register, less technical for once, but just as interesting. Personally, I left more and more of my profits on ICOs and low caps. Why take the risk of investing in such volatile projects? Quite simply, because there are big multipliers to take, but especially because these assets will tend to be less influenced by the market at least at the beginning, the different listings + weak MC will make you often win (on the good projects of course).
Be careful, so-called "early" projects present a huge risk because only a part will succeed and experience an outbreak of the token, however these are very large multiples in the event of success. To counter these risks, it is very important to analyze the information that we have at our disposal.
First of all, it is essential to find out about the project, their vision, values… In parallel with that, the team is also a key element in the success of a project. Other information such as tokenomics, vesting, listings, different sales phases, VCs…
I'm releasing an article in the next few days that will deal with this in detail.
Regarding gems, a project with a low capitalization, I am getting more and more into coins whose supply is enormously in staking. This allows us to benefit from the return on our asset, often in a single pool, therefore without IL (Impermanent Loss), perfect for the long term, but also to be on a crypto that will be very slightly less volatile or at least with low pressure at the sale, because the holders also benefit from this return and therefore do not sell.
The example is with the token $CRV which is lock often 1 or 2 years. We also find $Corner or other tokens. For information about the supply, you can help yourself with this: https://dune.xyz/home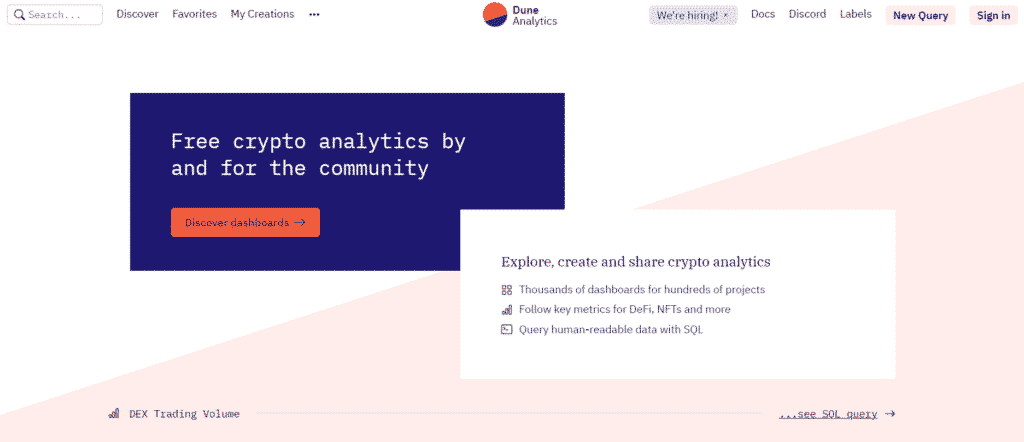 Bitcoin
Having bitcoin is a conservative call if you are bearish and allow you to hedge, let me explain.
For many portfolios, bitcoin is not present, because low volatility, and this is precisely where the interesting point lies. Bitcoin has a much lower beta than altcoins and therefore allows exposure to the crypto market while having a "slight" conservative bias.
Take his profits
We end with the most logical, but I thought it was important to remember it. On the internet, everyone seems bullish and holds up to 6 digits, but the reality is often quite different.
Taking profits is super important. This gives us liquidity to buy later. This is essential if we want to survive in this ecosystem. No one knows what tomorrow will bring, so let's not look to the moon.
There are plenty of other "strategies", I've put the ones that crossed my mind. In any case, hedging will outperform the indices if it is well used.
Here are the different hedging techniques, do not hesitate to present your techniques to me, which would have their place in this article, I could redo an article by going into more detail, on the options for example. That's all for today, I wish you a good day and see you soon on Cointribune 😉
Akina
Passionate about technical analysis and technology, I have been diligently following cryptocurrencies since 2017. Beyond trading and investing, I am trying to democratize, in my own way, the ecosystem that will undoubtedly change our habits of tomorrow!