The IDO is an alternative to other varieties of fundraising favorable to a listing of tokens on a decentralized platform. Thanks to this method of investment, a large number of projects were able to see the light of day, and some of them had gone so far as to take their place in a selection of 20 new darlings of crypto investors last year.
What is an IDO?
An initial Dex (or IDO) offering is akin to a decentralized, censorship-free crowdfunding platform, creating a new fundraising alternative in the crypto space. PancakeSwap and Uniswap are concrete examples for anyone who wants to go very far in understanding this concept.
If any project is launching an IDO, it is because it is issuing a coin or token via a decentralized liquidity exchange, usually crypto assets (stablecoins included) accessible to traders.
IDOs replace other crypto fundraising mechanisms such asInitial Exchange Offering (IEO), theInitial Coin Offering (ICO) and the Security Token Offerings (STO). Its advantage lies in particular in access to better and immediate liquidity as well as in equity between project promoters and members of the community concerned.
As a reminder, the first successful IDO is called Raven, whose native token is RAVEN. This protocol specializes in cost-effective and rapid solutions that use blockchain to transform the artificial intelligence and machine learning industries.
Selection of the 20 best performing IDOs in 2021
Speaking of efficient tokens, we will base ourselves on a selection of our colleagues at CoinMarketCap. The latter speak of a staggering leverage effect, which can multiply up to 550 times, as eligibility criteria.
Here is their distribution according to 5 very distinct categories:
– Metaverse
A completely immersive, uncensored and ubiquitous metaverse, it is sort of the metaverse expected by the public, which is based on blockchain technologies. Speaking of satisfaction, the promoters of Bloktopia, a metaverse VR platform deploying a 21-story high-tech virtual tower, achieved a good return on investment in 2021. More specifically, the platform was able to achieve a 558 times difference in the IDO price.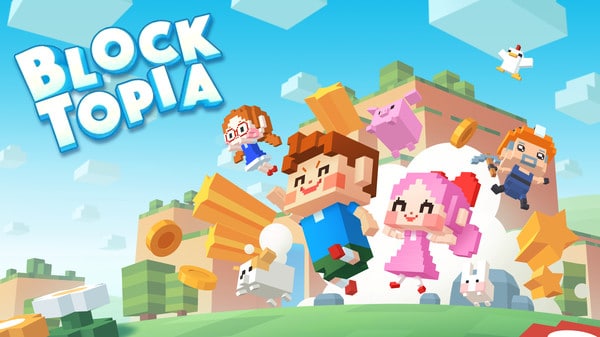 – Launchpads
The launchpads (or launch pads) represent a cutting edge idea in blockchain. This is why they were quickly awarded the title of "popular CeDeFi pieces". Of the 20 IDOs gathered in this post, 7 of them are launchpads from the BlueZilla ecosystem. In ascending order, we will quote StarLaunch (270x of the IDO price), PulsePad (254x), GameFi (240x), GameZone, NFTLaunch, VelasPad and ADAPad.
– Blockchain games
Space blockchain gaming has been boosted by waves of innovation and the development of the Play-to-Earn lately, Axis Infinity and The Sandbox supporting. Thus, we have at the top of the list Velhalla (189.6 x), Thetan arena (186x), Cryowar, My Neighbor Alice, Wilder World, Star Atlas, Of race and Crabada. In total, 8 projects, all of which have a multiplier well over 100.
– NFT
Against all expectations, this category was able to present only one project whose performance is commendable. This is'Opulous, a platform launched on DAO Maker with the aim of making musical NFTs available to the public. Thanks to it, artists will also have the chance to monetize their works.
– Challenge
We witnessed an effervescence in the DeFi sector at the beginning of 2021. This context allowed the birth ofUnizen (127x), from Cake Monster (100x) and WagyuSwap (85x).
This article has certainly reminded you of some basics ofInitial Dex Offering before listing a list of successful projects spread over 5 distinct categories. Something to rekindle your flame in these post-end-of-year winter festivities.
Sources: CoinMarketCap
Receive a summary of the news in the world of cryptocurrencies by subscribing to our new service of newsletter daily and weekly so you don't miss out on Cointribune essentials!
Mikaia Andriamahazoarimanana
The blockchain and crypto revolution is underway! And the day when the impacts will be felt on the most vulnerable economy in this world, against all hope, I will say that I was there for something