NFT art created by AI algorithms gives new meaning to non-fungible tokens, but can artificial intelligence be trusted to produce a new kind of art? Sales volume of non-fungible tokens reached $25 billion in 2021, demonstrating that the sector is one of the most sought-after markets in the crypto industry. NFT Arts, in particular, had a big impact last year with Christie's reporting over $93 million in non-fungible token sales at its fourth annual Art + Tech Summit which took place in August this year. elapsed.
Generative AI NFTs are becoming a new art genre
Known as "generative AI NFTs", these non-fungible tokens are becoming increasingly popular within the artistic community, as well as those interested in emerging technologies like artificial intelligence, blockchain and the metaverse. In order to create generative AI NFTs, one would typically use Generative Adversarial Networks, or GANs. These are algorithms that take advantage of computers to use data to train models that produce machine-made images similar to art.
Claire Silver, an artist collaborating with AI, said generative AI NFT art is a relatively new genre. She noted that the basic premise was that the works were created in tandem with some semblance of artificial intelligence, like GAN:
" There are code-heavy options and completely no-code tools that anyone can work with. I use the latter in my work. Being able to work with an AI to bring your ideas to life is an experience like no other, it increases creativity in a way that feels like freedom, a type of game you haven't experienced since you were a kid. »
Silver explained that in order to create generative AI NFTs, she used a generator of text-to-art called " Eponym ". Developed by AI-generated art company Art AI, the Eponym tool allows users to create text-based artwork of their choice and then create those creations directly on the largest NFT marketplace, OpenSea.
Eyal Fisher, co-founder of Art AI, claimed that Eponym makes it possible to turn any sentence into a unique NFT piece of art that will be forever etched on the Ethereum blockchain as a visual representation.
Fisher explained that Eponym was built on algorithms for personalized generative art that would allow people to create art by interacting with a computer. " Eponym is a collaborative NFT project. Users access it by coming to the website and typing any phrase or word in a text box. The AI ​​then generates illustrations based on the entered text. Fisher added that each message can only be generated once. " There is only one Eponym called "Bitcoin"," he said.
Although generative AI art is a relatively new concept, Fisher shared that the first Eponym project sold out overnight on OpenSea, making it one of the largest collaborative art projects created by 3,500 different artists. " It is an experiment in the decentralization of art. The owners of Eponyms are the creators of this art and want to preserve it ", did he declare.
While Eponym allows users to create their own artistic NFTs, Metascapes is another project developed by three photographers seeking to combine human expression with computer algorithms. Ryan Newburn, one of the photographers behind Metascapes, said the project consists of 3,333 rare AI-generated NFTs based on photographs taken around the world. Like Eponym, Metascapes leverages AI algorithms to create nature-inspired NFTs. According to Newburn, the first Metascapes collection should be released by the end of this month or early February.
The AI ​​team behind Metascapes, called Versus Labs, explained that the illustrations in each collection were created by training data to recognize real-world images.
Versus Labs added that the AI ​​of Metascapes learns as it goes, noting that the generator that produces data improves over time since two learning models are used in tandem. " The generator produces random noise at the start and the discriminator model tells the generator how to improve the output so that it looks more like the training data. This cycle continues, ensuring that both models improve over time. »
Iurie Belegurschi, another photographer behind Metascapes, said that as photographers, the Metascapes team chose to work with AI to generate images because everything about NFTs and Web3 is about machines, computers and code:
" We decided to collaborate with a machine to create an entirely new world in the metaverse. Everyone now buys PFP avatars, but in our case people will get unique land in the metaverse. »
The Impact of AI on NFT Artists and Collectors
Although AI-generated NFTs are still an emerging concept, this model has begun to impact both artists and token collectors. For example, the digital artist known as " Kami was Here asserted that working with AI has fundamentally changed the role of the human artist:
" The human needs the algorithm and the algorithm needs the human. For me, this new role meant collecting data, writing code, curating, inspiring to create a theme and, above all, the " coaching of an algorithm. The process is dynamic and the result collaborative. »
Regarding the difference between generative art NFTs and other non-fungible tokens, " Kami was Here explained that each result is entirely unique since it was born from an algorithm. " Generative art explores the future of a society wired with human-computer interaction "said the artist.
Additionally, Fisher pointed out that accessibility and a new desire to own NFTs are the result of AI-generated images. " Many of our users are creating NFTs for the first time, while collectors and buyers of NFTs are creating their own creations. This is unusual, as most people in our community are not professional artists. »
Dr. Alex Alter, lead AI scientist for Altered State Machine, a protocol that uses NFT intelligence to create AI agents, further noted that AI-generated NFTs not only look unique, but they also brought a deeper abstract feeling to individuals. " These NFTs are truly unique in that in none of the AI ​​works is there an area that has similar pixels. Also, in the future, people will be able to create AI illustrations using CAD and computer technology. chatbots. That's way more than other NFTs can do today. »
Can AI be trusted to create meaningful NFTs?
While the potential of AI-generating NFTs is evident, whether AI can be trusted to generate quality images based on text or photographs remains a concern.
Newburn mentioned that Metascapes carefully organizes each of its collections. " Our AI team generated tens of thousands of images. Not all will be shown. If we are not satisfied with the category, we will strategize and retest which categories work well with each other. Our AI is the result of multiple tests. »
It is also important to note that there are different ways to generate AI-based NFTs. For example, Fisher mentioned that Eponym has two versions of its generator available to the public, with one on the company's Discord channel functioning as a chatbot and the other as a private link that contains more complex algorithms capable of creating more advanced images. " Kami was Here further pointed out that some AI artworks may only take a few minutes to generate, while others may take longer:
" Now there are free apps like Wombo that can easily generate images. It's simple to create for individuals. On the other hand, AI art can also take months to create and train your algorithms, collect input data, and pay for processing power. AI art can also be very resource-intensive and personalized. »
Technology aside, generative AI NFTs are bound to be a disruptive trend in the future. According to Dr. Alter, AI-generated art has already seen huge volumes on OpenSea, noting that the market will continue to grow this year. He mentioned that this will be the case in part due to the generative AI NFTs feature. " In the future, people will be able to own their own " AI artist" NFT (AI that can produce art) or use an AI DAO to create art with this AI artist. »
Additionally, the rise of the metaverse is expected to drive the growth of AI-based NFTs. For example, Fisher noted that Eponym's next project will feature interactive virtual identities where users can take their own portraits to create 3D avatars and animate them using artificial intelligence. " Our idea is to use AI that will allow avatars to take different forms that are compatible in metaverse environments like Sandbox. In February, the company will introduce additional algorithms that will allow users to generate custom avatars. »
While the AI ​​is notable, much of the crypto art scene seems to be dominated by cartoons and memes, as projects like CryptoPunks and Bored Ape Yacht Club have taken center stage. While these projects are some of the most successful to date, a new subset of NFTs is emerging based on the collaboration of advanced technologies and human imagination. The future of generative AI art looks glorious.
Source: Cointelegraph
Receive a digest of news in the world of cryptocurrencies by subscribing to our new service of newsletter daily and weekly so you don't miss any of the essential Cointribune!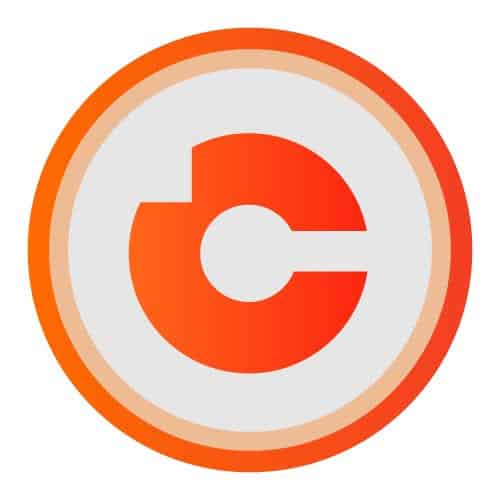 Thomas Poirier
I am sure that blockchain and cryptocurrencies are the future, and I want to spread this idea to everyone because the more people who believe in cryptocurrencies, the sooner the future will come.