OpenSea has unveiled Seaport, a brand new Web3 NFT marketplace for exchanging collections of popular tokens. This new decentralized protocol is not reserved for OpenSea, but all developers, content creators and collectors can take inspiration from it.
OpenSea continues to innovate
In an announcement on their blog, Opensea decides to shake up the NFT marketplace industry with its new product, Seaport.
" Most current NFT marketplaces only allow announcements where one party agrees to provide an NFT and the other agrees to provide a payment token. Seaport takes a different approach: bidders can agree to supply a number of ETH/ERC20/ERC721/ERC1155 items – this is the "offer". For this offer to be accepted, a certain number of elements must be received by the recipients indicated by the offeror – this is the "consideration".can we read on their blog.
The company also tweeted this news, making it clear that this protocol is for everyone and that OpenSea will only be one of those users.
The announcement explains how exactly Seaport will facilitate transactions using "executions" to ensure they are processed correctly.
She adds that the new system eliminates redundant transfers, which are typically the most gas-intensive, and enables " new and efficient transactions ".
There are several other features such as "zones" and "channels" which improve the transaction process, enable bartering and prevent abuse of the system. Seaport also supports "tipping", which allows alternative interfaces to include their own fees and facilitates dynamic registrations.
The firm added that the platform is fully decentralized and open source: " OpenSea does not control or operate the Seaport protocol – we will only be one of many, building on this shared protocol. "OpenSea had been criticized in particular for its lack of decentralization, it is a way of showing that they are also working on a web 3.0 for all.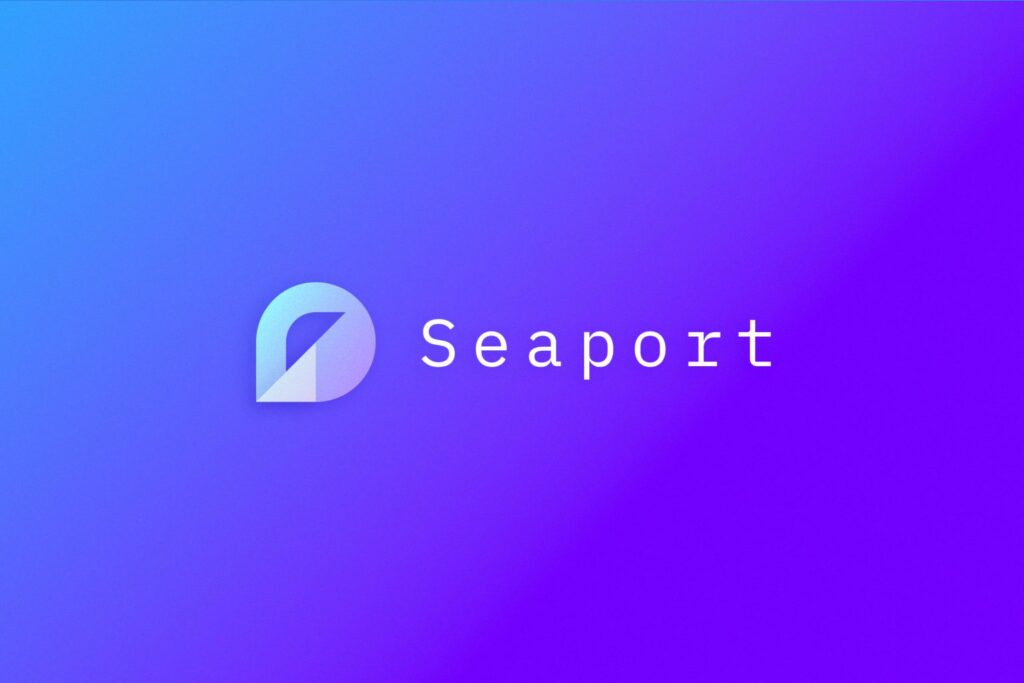 OpenSea was not considered the most innovative marketplace, for a long time on the Ethereum blockchain, it had gradually integrated other blockchains that were much less expensive in terms of gas costs. But its blockchain network was way behind some competitors like Rarible.
Moreover. Seaport incorporates the notion of criteria, " Each item in a list can also specify that certain "criteria" must be met instead of requiring a specific Id token, allowing collection-level and feature-level offerings. Additionally, each item can specify a separate "starting amount" and "ending amount", which is then compared to the current time as well as the start and end times of the listing to get a current amount – this allows ascending and descending amount mechanisms such as reverse Dutch auctions. »
Seaport has been audited by OpenZeppelin, and they are also starting a two-week audit competition with code4rena with a $1 million prize pool.
While the crypto market, and NFT, is in a rather complicated period, OpenSea decides to continue investing in technology. Indeed, it is only through more efficient technology and innovative tools that web 3.0 can truly bring about an economic and social revolution.
Receive a digest of news in the world of cryptocurrencies by subscribing to our new daily and weekly newsletter service so you don't miss any of the essential Cointribune!
Alexis Patin
Passionate about geopolitics, economy, cryptocurrency, Eurasia and travel! (as far east as possible), crypto-trader for 4 years.