UK-based Knight Dragon, through its subsidiary KD Tokens, has announced the first real estate tokenization project in central London, which is expected to have a market value of £140 million.
An ambitious project in the heart of London
Knight Dragon announced on Tuesday that it plans to issue 100,000 security tokens. These tokens, called KDB4, will entitle their holders to an 80% share of the gross profits generated by Knight Dragon Building 4. This 191-unit tower is part of the Upper Riverside project, an apartment complex that forms part of the company's flagship project, Greenwich Peninsula.
Knight Dragon estimates the value of KDB4 to be £140 million ($172 million), but has yet to confirm a launch date for the tokens. Holders of these tokens will also have priority to invest or purchase future Greenwich Peninsula offerings.
The asset-backed KDB4 tokens were created under the supervision of technical consultant Web3 Atom 8, a wholly owned subsidiary of Tykhe Capital Group Limited, in accordance with a legal and financial structure designed by international law firms Baker McKenzie and Deloitte, and will be regulated as securities.
According to the company's founder, Sammy Lee, based on the success of London real estate, there are plans to expand to other parts of the world as a way to improve real estate ownership.
"In the same way that an asset can be securitized by dividing it into shares, tokenization allows an asset to be divided into individual tokens. Tokens represent a specific share of an underlying asset. In this case, ownership of the KDB4 tokens will represent a fractional interest in a contractual right to share the gross profit of Building 4"said Lee.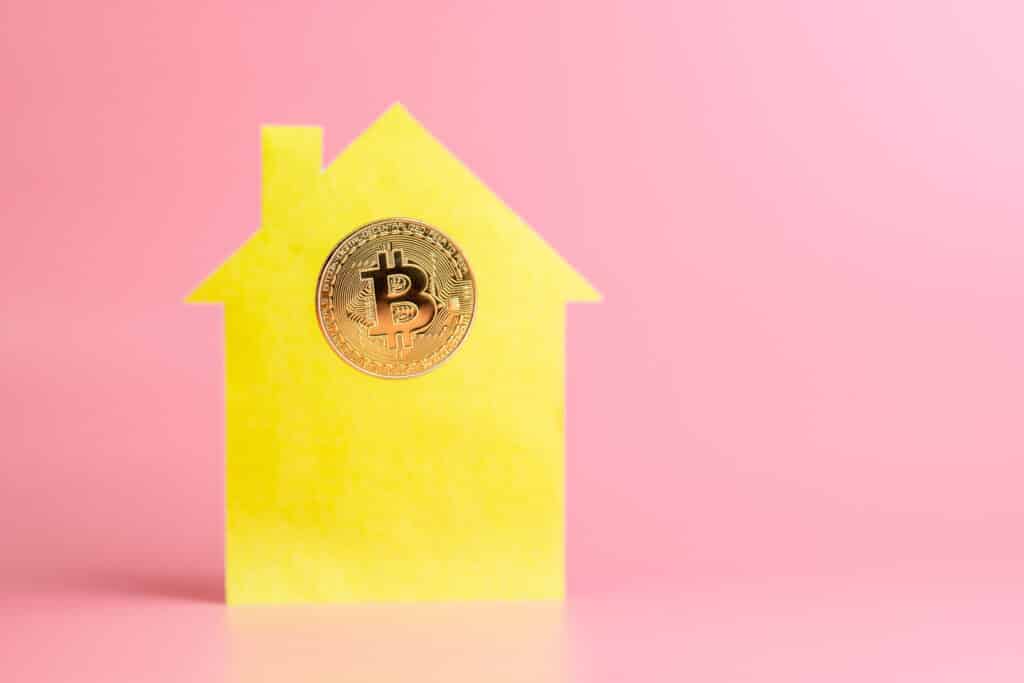 Tokenize the real estate market
The tokenization of one of the oldest markets in the world is a particularly interesting element in the Web 3.0 economy. Learn all about the concept of Tokenization, a revolutionary phenomenon.
Indeed, this new method of token financing facilitates access to investment in real estate and reduces entry costs, particularly in very expensive areas such as the city of London.
Joy Lam, virtual asset specialist at Baker McKenzie who advises Knight Dragon, said today in Hong Kong: "We are happy to advise the structure and supply of these blockchain native digital tokens which represent a fractional interest in the prime real estate economy in central London. This innovative transaction clearly demonstrates how blockchain technology can be leveraged by forward-thinking asset owners. »
This is one more step in the democratization of web 3.0 technologies, in the same trend many groups are beginning to accept payments in cryptocurrency, such as the Jamestown company which accepts payments in SHIB and DOGE.
It will soon be possible to invest in many projects, real estate and others, in the form of a token. This purchase is much more liquid, affordable and easy for many investors who wish to start their investments with less expensive options while maintaining stability.
Receive a digest of news in the world of cryptocurrencies by subscribing to our new daily and weekly newsletter service so you don't miss any of the essential Cointribune!
Alexis Patin
Passionate about geopolitics, economy, cryptocurrency, Eurasia and travel! (as far east as possible), crypto-trader for 4 years.
function launch_google_analytics() { var el = document.createElement('script'); el.setAttribute('type', 'text/javascript'); el.setAttribute('async', true); el.setAttribute('src', '//www.googletagmanager.com/gtag/js?id=G-MCDLS7NHBD'); document.body.append(el); window.dataLayer = window.dataLayer || []; function gtag(){dataLayer.push(arguments);} gtag('js', new Date()); gtag('config', 'G-MCDLS7NHBD', {'anonymize_ip': true}); gtag('config', 'G-MCDLS7NHBD', {'link_attribution': true}); }
function launch_linkedin_pixel() { _linkedin_partner_id = '3766114'; window._linkedin_partner_id = '3766114'; window._linkedin_data_partner_ids = window._linkedin_data_partner_ids || []; window._linkedin_data_partner_ids.push(_linkedin_partner_id); (function(l) { if (!l){window.lintrk = function(a,b){window.lintrk.q.push([a,b])}; window.lintrk.q=[]} var s = document.getElementsByTagName('script')[0]; var b = document.createElement('script'); b.type="text/javascript";b.async = true; b.src="https://snap.licdn.com/li.lms-analytics/insight.min.js"; s.parentNode.insertBefore(b, s);})(window.lintrk); }
void 0 === window._axcb && (window._axcb = []); window._axcb.push(function(axeptio) { axeptio.on("cookies:complete", function(choices) { if (choices.google_analytics) { launch_google_analytics(); } if (choices.facebook_pixel) { launch_facebook_pixel(); } if (choices.Linkedin) { launch_linkedin_pixel(); } }); }); window.axeptioSettings = { clientId: '60df16cf7559213aac28972d', };