We've seen Web 1.0, Web 2.0, Web 3.0, ETH 1.0, and ETH 2.0…and now we're talking about DeFi 2.0 after DeFi 1.0 has failed. All this leads us to review the developments within the blockchain which currently forms an almost unfathomable universe in the eyes of neophytes. Our popularization mission is therefore to enable you to understand the general register. Today we invite you to understand DeFi 2.0.
Prelude
The word "DeFi" comes from the contraction of " decentralized" and " finance ("decentralized finance" in French), which refers to a mechanism allowing the provision of financial elements to the general public on a decentralized blockchain network.
Thanks to DeFi, there is no longer any question of going through intermediaries (brokerage companies, banks, etc.) or of presenting official identification documents to be able to enjoy such a privilege.
DeFi 2.0 is under construction. It would therefore be daring to put forward a definitive definition of what it is. However, trends are converging towards the emergence of an inclusion of alternatives to liquidity mining .
It is also fashionable to mention OlympusDAO, a project promoting innovative ways to bring users together and establish a consumer base. A true precursor to DeFi 2.0, this one wants to ensure that users no longer abandon the platforms, as they used to do before.
Focus on Olympus DAO (OHM)
Olympus is a decentralized autonomous organizationor DAO ("decentralized autonomous organization" in French) driven by a very strong desire to bring down prices, to become a unit of world trade and to constitute a means of exchange of currencies in the real world. Thus, it does not hesitate to support its native OHM token with a mixture of cryptoassets (FRAX, DAI) within the Olympus Treasury.
Be aware that any OHM holder is allowed to vote on the future of the Olympus DAO system. Which uses transparency and stability to optimize the construction of a financial platform by its community.
The project authorizes the use of two distinct methods: the staking and the bondage .
Staking
This technique, beneficial in the long term, provides rewards from stakes of a certain amount of OHM tokens on the Olympus platform. Thus, the high number of bets will logically generate an increase in rewards.
It should also be noted that the rewards will be awarded in the form of sOHMs, which are recognized by a large number of DeFi protocols. For their conversion to OHM, theburning is recommended.
Bonding(sale of bonds)
This method, in the short term, allows obtaining rewards in the form of MPO. It also allows Olympus to hold reserve assets and store the cash entrusted to it.
The bonders (bondholders) issues LP tokens ( Liquidity Provider ) or their cryptographic assets of the DAI, LUSD, wETH and/or FRAX type in order to obtain, in return, OHM tokens at a reduced rate.
Note also that bond sales generate profits for the Olympus Treasury, and at the same time a wealth of liquidity. The Olympus system compiles several bonds: DAI, FRAX, wETH, OHM-FRAX LP and OHM-DAI LP. This benefits users in that they can choose a bond based on the percentage of Return On Investmentor ROI ("return on investment" in French).
As for the MSOs, you have to go through the checkout to be able to buy them. This is the only way to acquire it except the stakingand/or the bondage. The sale of MPO is ensured by DeFi exchanges such as Gate.io, SushiSwap or Uniswap.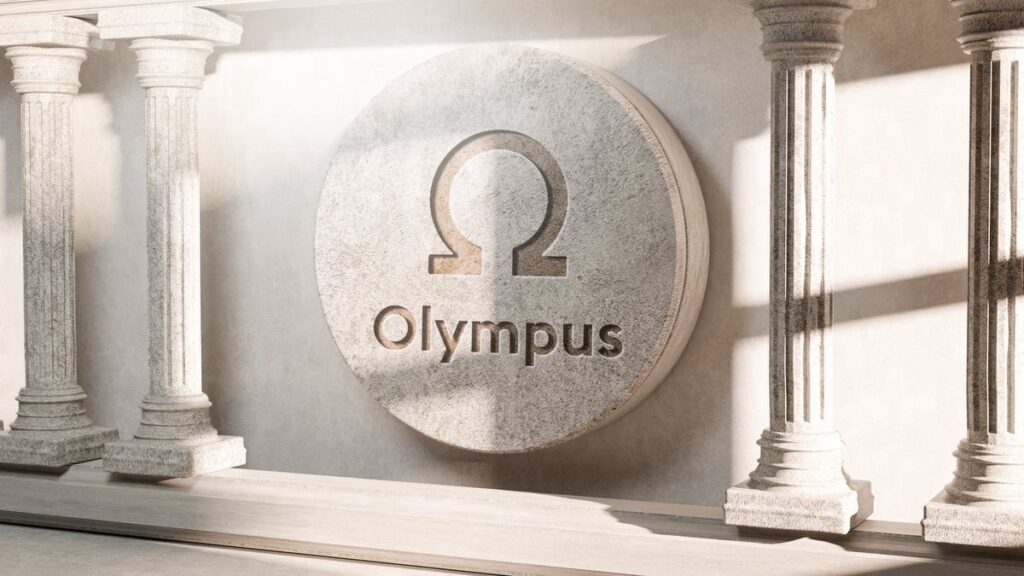 How did DeFi 1.0 fail?
DeFi 1.0 was based on the liquidity mininga mechanism used by some DeFi platforms to reward users with their own native token in exchange for depositing liquidity that another user can trade or borrow.
The only downside is that when these protocols dilute their supply of tokens in exchange for capital contributions, this leads to the lack of sustainability of native tokens on the market due to the withdrawal of resources (and rewards) by mercenary users who have made the tally of their benefits.
This is the case of Big Data Protocol which was able to raise 6 billion dollars in combined value in just 6 days of inducement to the liquidity mining only to then crash sharply to the current rate of $3.1 million.
However, we also have an obligation to mention a few similar projects that did not meet the same fate. COMP, the native token of Compound, is a good example.
Olympus DAO represents the shift to DeFi 2.0
More and more projects are abandoning the liquidity mining, a mainstay of DeFi 1.0, in favor of other alternatives. Olympus DAO is one of them.
To confirm this abandonment, Olympus appealed to the mechanisms of staking and of bondage. The latter ensured that the system became the owner of its own liquidity. This is in complete contrast to previously known situations, in which farmersran off after receiving their rewards.
Recent statistics from Olympus DAO suggest a holding of around 99% of the cash in the OHM-DAI bond, which is not likely to disappear overnight. The reason being that Olympus owns it. In addition, the LP costs are also attributed to him.
Olympus DAO forks
The success of Olympus DAO's liquidity model has spurred the emergence offorked. The most popular of them are Wonderland, Hunny DAO, Klima DAO, Snowbank, Spartacus, OtterClam, Venom DAO, Exodia…
Wonderland (TIME), for example, is the first decentralized reserve currency protocol allowing users to receive compound interest through thestaking. In December 2021, its average annual return was 78,442.3%.
For its part, Hunny DAO (LOVE) is a fork of Olympus DAO by Hunny Finance, which swears by rarity and price consistency over time. Also last December, the reports of the statisticians mentioned an annual return of 3,727,368.7%.
As for Klima DAO (KLIMA), its ultimate objective consists in accelerating the inflation of the prices of carbonaceous raw materials. This will push companies and governments to quickly adapt to the reality of global warming, and also to develop technologies aimed at reducing carbon emissions.
DeFi 2.0 seems to want to fill the gaps of its old version, DeFi 1.0. For the moment, we are only at its launch. It will take time to appreciate its effectiveness as the potential applications of existing or emerging protocols are developed.
Source: Coinmarketcap
Receive a digest of news in the world of cryptocurrencies by subscribing to our new daily and weekly newsletter service so you don't miss any of the essential Cointribune!
Mikaia Andriamahazoarimanana
The blockchain and crypto revolution is underway! And the day when the impacts will be felt on the most vulnerable economy of this World, against all hope, I will say that I had something to do with it