If you have only remembered from Paris Hilton her status as a wealthy heiress of Hilton hotels and star of reality TV series such as "Cooking With Paris" and "Paris in Love", know that the great-granddaughter of Conrad Hilton has been awarded other titles. The businesswoman has indeed become the owner of an island in the metaverse. There, she becomes more and more active.
A newly acquired island on Roblox
At the end of December 2021, the media echoed a party organized by Paris Hilton and her husband Carter Reum on their virtual island dubbed "Paris Worldon New Year's Eve. This is a replica of their building in Beverly Hills and their dog mansion, created on the Roblox platform.
The revelers were therefore entitled to a performance by the ephemeral DJ (or her avatar) on New Year's Eve, without having to pay an entrance ticket. Nevertheless, the star-entrepreneur did not omit to put products on sale, among others: virtual clothes for avatar, tickets to explore the island by jet-ski or luxury car, or even VIP passes.
Paris Hilton, at a very advanced stage in the cryptosphere
It was in 2016 that Paris Hilton took her first step into the crypto world. At the time, she chose to invest in bitcoin (BTC) and ether (ETH). In early 2021, she launched collections of pet NFTs, "Crypto Hilton" and "EtherReum", which were supplemented by series of videos, "Planet Paris», made with Blake Kathryn.
His activities within the Metaverse are supported by a media company owned by him, 11:11 Media. Which specializes in trademarks and intellectual property. 11:11 Media also produces the famous podcast "This is Paris» and the other reality TV series mentioned above.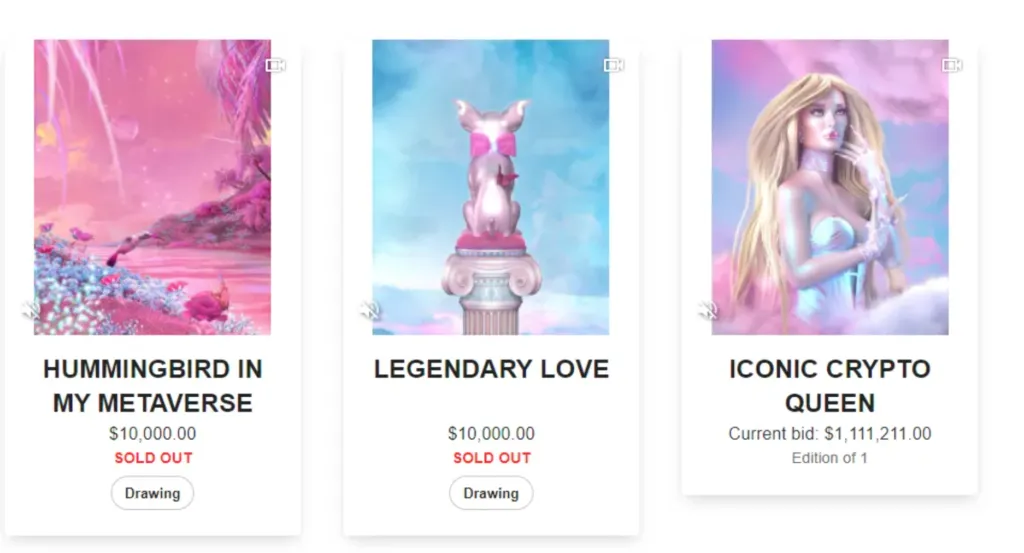 We will also mention the holding of an auction highlighting three NFTs from his collection on OpenSea. One of them, named "Iconic Crypto Queen', sold for more than one million US dollars.
There's nothing surprising about the stars' infatuation with the Metaverse and NFTs. Their gradual migration into virtual reality will only make the wildest dreams of visionaries like Zuckerberg, founder of Meta, come true.
Sources: HoneyLoveClub; Coinspeaker; Reuters
Receive a digest of news in the world of cryptocurrencies by subscribing to our new daily and weekly newsletter service so you don't miss any of the essential Cointribune!
Mikaia Andriamahazoarimanana
The blockchain and crypto revolution is underway! And the day when the impacts will be felt on the most vulnerable economy of this World, against all hope, I will say that I had something to do with it