The ban on China's largest capitalization cryptocurrency generated negative headlines in 2021, but it was the best thing that could have happened last year.
The proscription served to highlight the resilience of the industry
When bitcoin's inhibition in China took effect, many believed the industry would never recover. But surprisingly, Prohibition has served to highlight the resilience of the sector and the entrepreneurial spirit of the miners who turn the wheels of blockchain.
Although the People's Bank of China (BPC) has found cryptocurrency-related activities illegal in September, bitcoin had a record year in 2021, pulverizing its previous all-time high. Far from sounding the death knell, the much publicized ban has barely had an impact on all things.
Dissection of China's war on cryptocurrency
Anyone who has paid attention knows that China has never been bitcoin friendly. As CoinShares chief strategy officer Meltem Demirors cheekily noted in September, " it must be the 20th time that China has banned bitcoin ".
So why was this particular crackdown any different? In large part, because all the cards were on the table and all the powers of the state were brought to bear to enforce the ban. While in the past Chinese financial institutions were prohibited from providing cryptocurrency-related services, now all crypto-related activities, including the trading and the mining, are prohibited.
In what has been dubbed the " great migration of mining Miners based in provinces such as Xinjiang, Inner Mongolia, Sichuan and Yunnan quickly turned off their devices and fled to new pastures: Kazakhstan, Russia and North America. In the meantime, the hash rate fell by 50% before seeing an impressive rebound.
There are many reasons for the banning of bitcoin in China. Not only have lawmakers been frightened by the volatility of this asset, but they, like governments around the world, have been troubled by their inability to influence it. In addition, the energy intensive nature of the mining According to some estimates, around 40% of China's bitcoin mines run on coal, threatened to undermine Beijing's commitment to achieve carbon neutrality by 2060.
Certainly, you didn't have to be a genius to understand that the CCP (Chinese Communist Party) was subtly shifting the spotlight to its own state-backed digital currency. According to experts, BPC will likely be the first to launch a full-fledged CBDC.
In light of subsequent events, China's withdrawal from the scene can only be viewed positively. After all, one need only consider what has happened since the prohibition announcement: bitcoin hit a new all-time high of over $ 68,000; the first BTC futures exchange-traded fund (ETF) was launched in the United States, allowing investors to buy and sell exposure to the asset outside of exchanges; and the United States has become the main center of mining of the world.
This last point deserves to be underlined: the site of mining dominant is no longer an authoritarian country but a democratic country. Additionally, as Chinese politicians have followed the line and denigrated the premier cryptocurrency at every opportunity, several U.S. policymakers have embraced the asset class, making plans to accept tax payments and even allowing employees to receive their salary in bitcoin.
It is also likely that American investors will be reassured by China's diminishing influence on the mining landscape. Especially since companies like Lancium are investing heavily in Texas bitcoin mines that operate on renewable energy.
Green shoots of progress
To say that there has been a green revolution in the mining bitcoin might be window dressing, but there has certainly been a resurgence of interest in sustainability this year. Last May, Elon Musk and Michael Saylor announced the creation of the Bitcoin Mining Council, an initiative to promote the adoption of initiatives to mining more ecological.
Comprised of several of North America's largest bitcoin miners, including Argo Blockchain, Blockcap, Core Scientific, Galaxy Digital, HIVE Blockchain, Marathon Digital Holdings, Riot Blockchain, and Hut 8 Mining, the board is committed to standardizing energy reporting requirements and to prepare for the future of the sector.
Efforts in places like Texas are also expected to contribute to this mission: around 16 gigawatts of new wind and solar projects are expected to be built in West Texas over the next year.
Against this backdrop, it's no surprise that bitcoin continues to thrive, especially among institutional investors. According to CoinShares' latest Inflows report, bitcoin recorded over $ 114 million in institutional inflows at the end of November, despite a 12% price drop. The recent ETF, meanwhile, generated $ 1 billion in assets under management in its first two days, becoming the fastest fund to reach this milestone.
After a tumultuous year, the bitcoiners are now looking to 2022 and speculating on the next publicly traded company that will add BTC to its balance sheet. In the years to come, China's bitcoin ban could be seen as a positive turning point for the industry.
Source: bitcoinmagazine.com
Receive a summary of the news in the world of cryptocurrencies by subscribing to our new service of newsletter daily and weekly so you don't miss out on Cointribune essentials!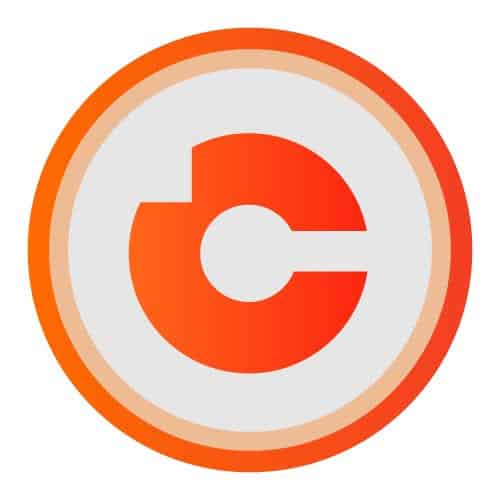 Clement Dubois
I like cryptocurrency. I've been studying it for several years now, but also investing in it and working in this field. In addition, I do articles on the subject where I try to be crisp!